Frequently asked questions
Art
When did you start drawing?
---
Since I was a wee lad aka baby! I started to take art and commissions seriously around Feb 2019, it's how I started full time!
---
What Art equipment do you use?
---
Programs
PaintToolSai (Art)
AfterEffects (Animation)
Photoshop (Art,Painting,and editing)
Equipment
Mobile Studio Pro 13 Inch w/ Wacom Link adapter
---
---
General
Gender?
---
I'm Nonbinary (under the Transgender Umbrella) and go by They/Them pronouns.
I acknowlege my biological gender, but i present myself as neither male nor female. Though I don't beileve this matters, as long as your having fun watching my streams It should'nt matter what gender I am.
---
Free Art?
---
Sometimes I do host giveaways and raffles, or even Art Trades with close friends/mutuals.
Or an request stream for my Patreons.

99% of the time I have to decline.

Art is my income, it's what pays the rent,bills and I need to feed my cat,my fiance,and myself. I do aplogise for the inconvincence but it's what I have to do. I may offer speicals or streams from time to time
---
Can I post your artwork, or sell?
---
No.

You can retweet/share links directly from my work. unless its an Commission you paid for, but I would most likely urge you to share directly from myself or tag me/link me as the Artist If you plan on using my work in YT videos or other content that you can montize from then No this includes merchindise. As an arrangement would have to be made in the beginning/during the commission process. I do give discounts to Commissions as apart of YT videos/YT thumbnails.
No selling my work,even if commissioned (seprate contracts would be made) legal action will be taken
---
Cats? HappyPenguin?
---
My Cat is named Noodle he is an Ragdoll cat (In his totally real Birthday hat)
His twitter we also have Noki his Wife
My Fiance is HappyPenguinINK , he is an amazing artist and often helps me in my own projects. He is also my caretaker, espeically at conventions or large events just incase I have an PTSD related episode or other physical issues. He is the sweetest guy ever, and I'm so thankful to be with him and both having equal custody of Noodle and Noki
---
Art Trade?
---
I only accept art trades with Mutuals/Friends on twitter or elsewhere. I do not currently accept art trades from those who I don't know that well.
---
May I make Fan-Art?
---
You may! Make sure to tag me on social media, and post it to my FanArt Corner channel in my Discord server (If you are in it!) Here are all my characters!

https://refsheet.net/bajagryphon
Keep FanArt SFW!
---
How to Pronounce " Baja "
---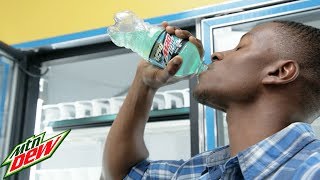 ---
Did you make this?
---
I do make a lot of my own assets but I do have an credits page for those who have helped out in creating assets! Credits
---
---
Commission
How do I Commission?
---
Thank you for being interested in working together! When Commissions are open, or if your an Patreon It's best to follow these steps!
First Check the pricing

, best to do this piror to Commission Opening, if you are not sure if I can do the job don't be afraid to submit a form describing what you'll like. By selecting "Custom"
Read the Terms of Service

(TOS) page, this is important that you read and agree if your looking to Commission.
Fill out the Quote Form

, the rest of the process will be done through email, so be sure to use an email that you'll check.
When the time comes

I'll sketch out the concept

in a very rough style w/an watermark and send this to you for Approval.
Once you Approve, I'll send an Invoice

(if you did'nt contact with the Payment email I would ask for that) once paid i'll start on the final product, I might send WIP screenshots depending on how big the commission is,or even ask questions to help make your vision more clear.
I'll then send

the final WIP screenshot

, once you approve I'll schedule it's posting (which if its a gift or birthday present I can schedule it then instead) then final step I'll email you the final files completeing the commission!
---
Can you draw This?
---
I can draw just about anything, as long as it's Safe for work and not promoting hate/harmful ideals. Though I have an right to decline any commission for any reason,most likely not getting to the "paid" point.
---
Why is my Commission taking so long?
---
A question I never get asked but there can be a few reasons why. You are in the queue/Haven't started phase I often want to get to a point where I can focus on your commission only or w/not too many others espiecally if it's complex. So I usually put you on the queue, as a sign of that I got your commission form. I try to update trello several days a week or at least once a week, As I use this system to give quick turnaround times. If I havent sent you a sketch it means I haven't started yet. Phyiscal Limitations I'm disabled both mentally and physically and this can affect my work, often might need breaks or not able to get out of bed due to intense physical pain. I'll update commissioners that have paid of my status. Patience is greatly appericated. I'm Prepping for an Convention or at the convention I staff and vend at several conventions a year, and this means I'm at the physical event or packing up for it. This can be very exhausting/draining usually I resume work the tuesday after the convention has ended. Other Life Happenings Life outside of the computer can get hetitc and this may cause some delays in work, usually I won't accept commissions at this time or refunded those who requested. It depends on the situation, we will try our best to prepare during these situations.
---
When do I pay for the Commission?
---
Once I get to you in the queue I usually sketch up something based upon the idea/concepts given in the inqury, this will be sent with an watermark and very very rough the quality of these sketches do not match the Sketch tier, ( Sketch commissions do not get an approval stage money gets taken upfront and more high quality) I'll be using the email that you have submitted to send an invoice, and once that invoice is paid that day or the next will be when I start.
---
---